I'm really enjoying this flash unit I bought 3 days ago for my camera. Lately I've been experimenting portraiture shots with my new SB-600 at home in order to learn the proper techniques of using a flash unit, and I had my little sister as my model. She's a real sport. Hmm, when was the last time I did portraitures and posted them in my blog?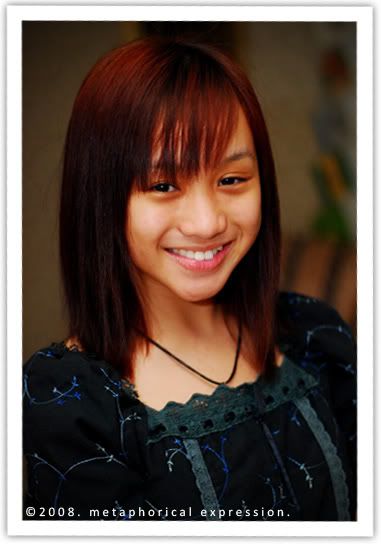 Taken with SB-600 bounced at 75 degrees
(with diffuser)
Raya's gonna be exciting for me this year. I'm definitely gonna carry around my entire gear and take lots of photos every chance I could get during 'beraya' with my friends and family next week. For now, I need to keep on practicing with flash photography.