Finally, a reunion sungkai with my fellow schoolmates in the final week of Ramadhan, after a long 3 months at work attachment. We had our sungkai buffet at KTM Restaurant in Jerudong yesterday evening. KTM serves thai delicacies, but the menu served on the buffet table yesterday were entirely comprised of local dishes with a bit of spicy Thai touch. The place was really packed but it's a good thing we got our seats reserved in the first place.
All shots below were taken with my SB-600 attached on my camera. I was so excited to take photos with my new flash unit. hehe.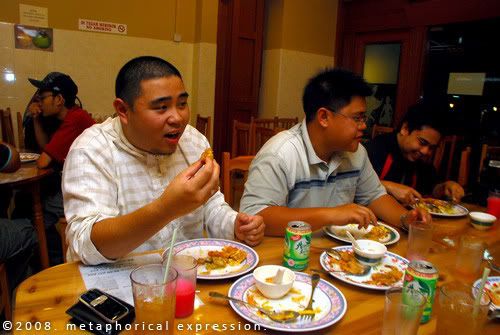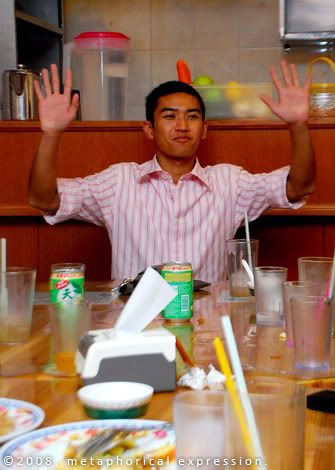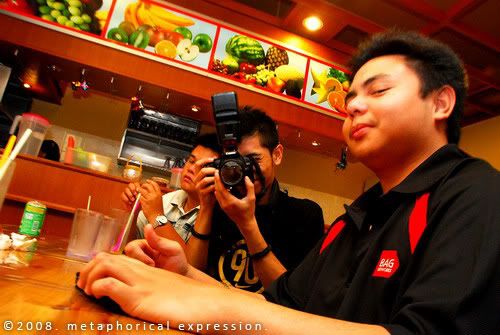 Aidilfitri is just around the corner. I can't wait to 'beraya' with my fellow colleagues when that time comes. It's gonna be like the good old days. I still remember our previous years celebrating Aidilftri 'beraya' together, way back since our Pre-National Diploma days. We were much younger back then.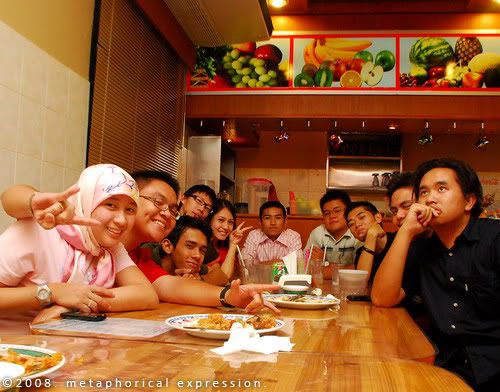 This was probably the last time we'll ever have sungkai together before we all go our separate ways after graduation