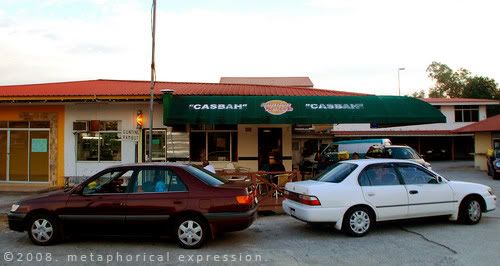 Nyanyat! That's the exact word I would describe after trying out London Kebab at Lambak Kiri. I know, London Kebab has been around in Brunei for over 10 years now and has several establishments all around Brunei as far as I know. After years of just passing by along the Lambak Kiri road, I've finally tried the place for the first time last Tuesday along with my friends. Earlier this evening was my 3rd (technically because I had a takeaway lamb kebab late last night for sahur *LoL*).
There's a history about London Kebab that's quite fascinating. The owner got the idea from UK while he was studying there a decade ago. He followed the concept and started London Kebab here in Brunei and the response have been very positive. I gotta say, the kebabs that I ordered last Tuesday were unlike any other kebab joints I've tried in town over the years. For $4.90, I could get the incredible Lamb Kebab that'll surely get me full. Pure satisfaction!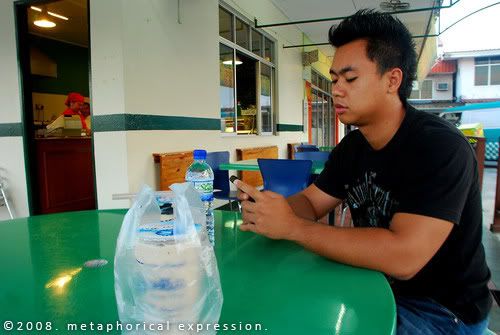 Dengan penuh kusyuk...

So earlier this evening, Sai and I went to London Kebab in Lambak Kiri for our sungkai. This time, I tried a different dish. Word has it that its Fish n Chips are excellent so I gave that a shot. Ezam came a few minutes after Sungkai and joined us.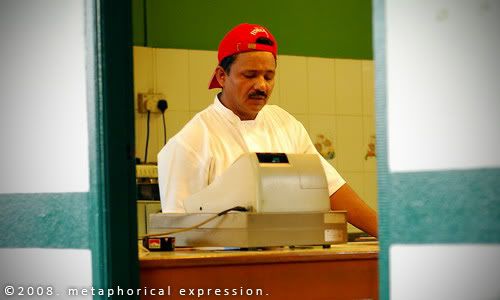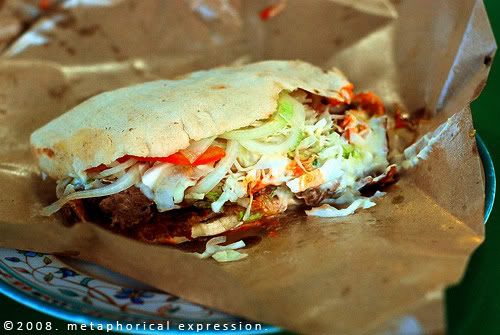 This was exactly what we all came here for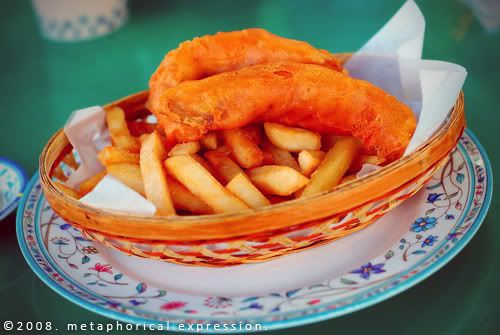 Pure western style Fish n Chips, now that's what I'm talkin about!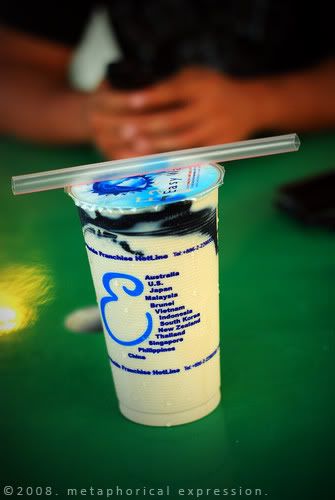 A nice beverage we bought all the way from Easy Way Serusop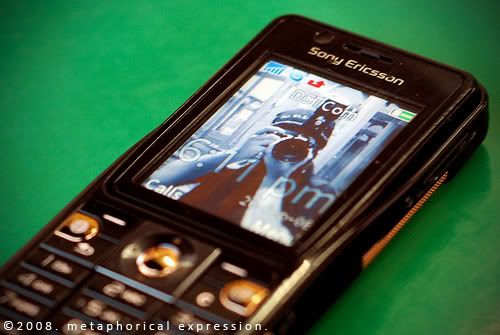 The countdown
Another excellent Sungkai today. I'm rating London Kebab a 4 out of 5 stars for its excellent dishes and its nifty outdoor environment. I absolutely love dining outdoors. However, they could use more tables. I'm totally coming back here again for a nice Lamb Kebab. Oh yeah, the Fish n Chip I had earlier this evening? Awesome!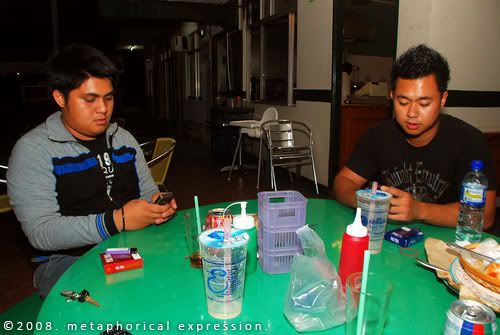 Is it just me or don't they look so adorable doing the exact same thing together
?
*LoL*