Previously On the 9th of April, I took part in the
3rd Inter-VTI Public Speaking Competition
at Maktab Teknik Sultan Saiful Rizal and I became the 1st Runner-up for presenting my topic which was titled 'How to be rich'. Sounds bold, doesn't it? Few months has passed and I recieved a call a week ago that there will be another presentation going on and basically I just need to refresh back the topic I presented in the previous competition at MTSSR. Somehow there was a lot of feedbacks from last April's event and we were requested for an encore for several key members of the ministry of education.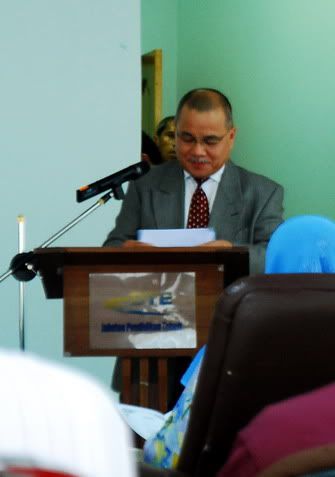 The welcoming speech by the Director of Technical Education
The public Speaking Presentation was held earlier this afternoon at the Department of Technical Education in Gadong. Familiar faces from the competition showed up and presented their topics to the guests. I was the 6th participant to present my topic on 'How to be rich'. This was no competition, so I didn't rehearse at all the previous night and just went ahead spontaneously.
Several of the participants from different colleges and institutes presenting their topics
The Guests of Honor ; the Director of Technical Education and the Deputy Permanent Secretary of Corporate Services in the Ministry of Education (center & right)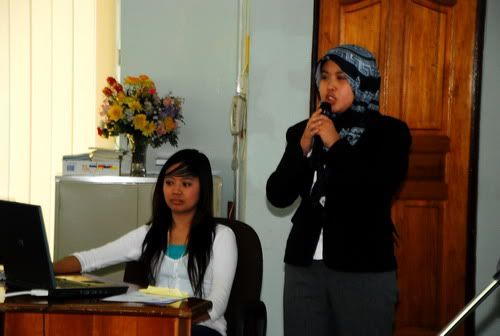 I highly encourage students to participate in public speaking competitions such as these. We need more participants for the next event and hope to see the juniors from the Business School to take part in presenting the topics of their choice and interests. As a business student, public speaking and presenting is a skill worth harnessing and it helps boost our confidence and improve our communication skills, particularly in the field of business.