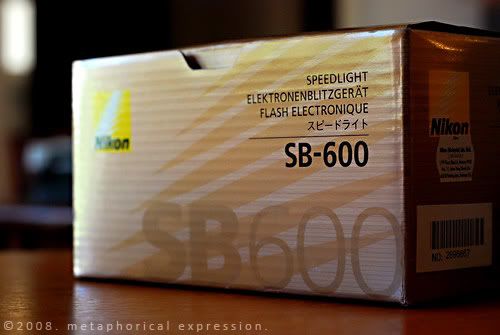 2 months of saving have finally paid off. Now I can sleep soundly at night.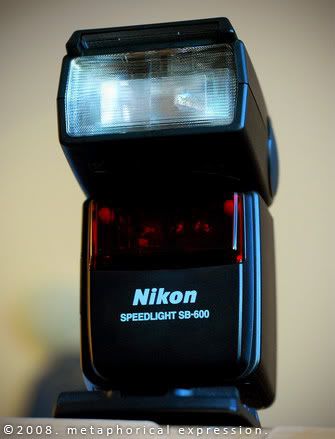 I bought it from Han at Rose Photo Studio in Tutong yesterday afternoon while I was on my way to sungkai with my grandparents in Lumut KB. After 4 months of flash-less photography, I've finally got myself a proper flash unit for my D80. Although this isn't the high end model of the Nikon Lighting System range, I chose SB-600 over the high end SB-800 due to the following advantages:
cheaper
a little lighter
does all the things the SB-800 does that anyone really cares about
recycles faster and provides more flashes at it's lower maximum power: 2.5 seconds and 220 flashes (Ni-MH)
clearer LCD
The only drawback is that the SB-600 cannot be used as a commander flash, only a remote slave. No big deal. Strobing can come later after I save up for my next commander flash, the SB-900. (That's right, more flash units are needed to produce quality studio lighting results). Pelahan-pelahan...