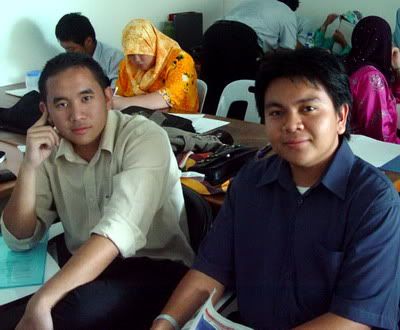 Me and Herman a.k.a Cybercanon, PD/BNF/02. (I was 22 in this picture)
Happy Birthday Herman! He's 22 years old today. Unfortunately for you ladies, he's still unavailable. *L0L* Just kidding bro. Woah, I was 22 when I got into the Business School 3 years ago. Anyway, its really great to have known you since PD dude. I wish you long life and all the very best in your future undertakings.
3 more years and you'll be 25. I'll be... *gulp* 28 by then...