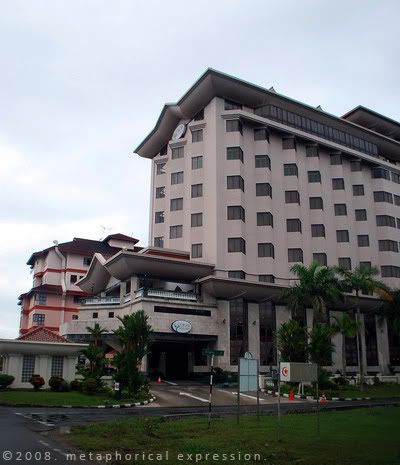 Finally a real sungkai buffet! I had my sungkai with my cousins Aman and
Halim
yesterday at Orchid Garden Hotel after I returned back from KB. For years, Goldiana Cafe serves one of the best Sungkai Buffet in town. For $20.80 nett, you could get a variety of dish you could crave for, and there's no shortage of food. Just make sure you try everything to justify what you've paid for, if you got the stomach for it. I know
Halim
did. *LoL*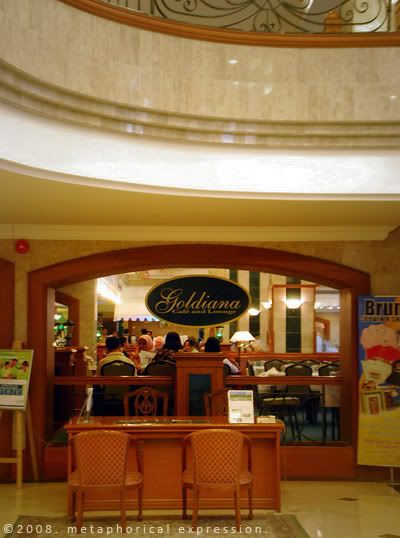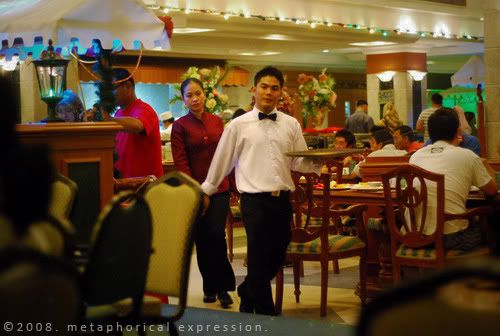 The view from my table
One need not be hasty when breaking the fast at Goldiana Cafe. A couple of years back I took a lot from the main course and eventually got myself full without the chance of trying the other delicious-looking side dishes. Well I've learned my lesson and this time I took only a small portion from each servings on the main course (eliminating the rice) and set aside another plate for several portions from the side dishes. Unfortunately, I got full to even got the chance to try the Murtabak and Ambuyat stations. Oh well, at least I had Dim Sum (and lots of it).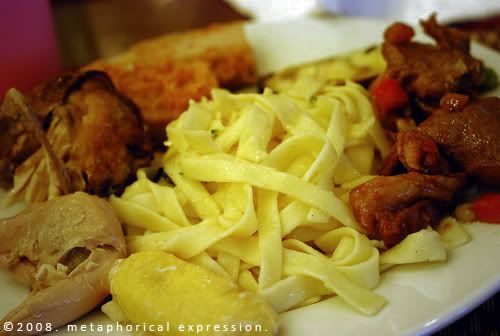 My main course; buttered noodles and everything else on the side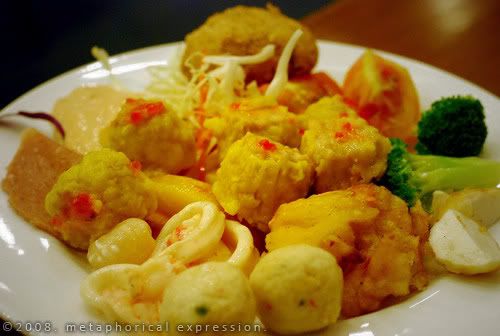 My side dish
, Dim Sum Attack!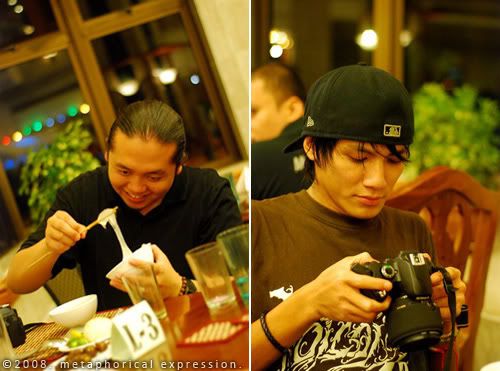 Halim savouring his 4th round while Aman's chimping on a dSLR
(kanyang udah kali)
And for desert...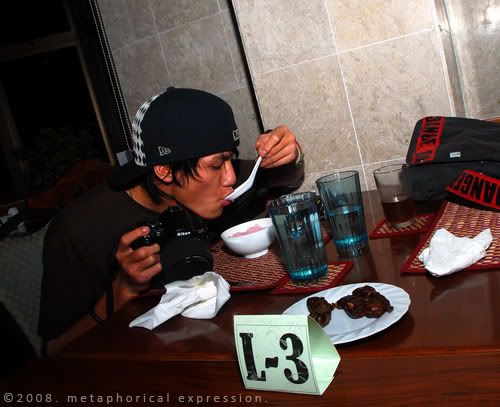 "Wui, lakas tah, kan balik ni..."
We got so kanyang on our way back, and I was lying at the backseat of Aman's car. Ayung yo, macam high! *LoL*