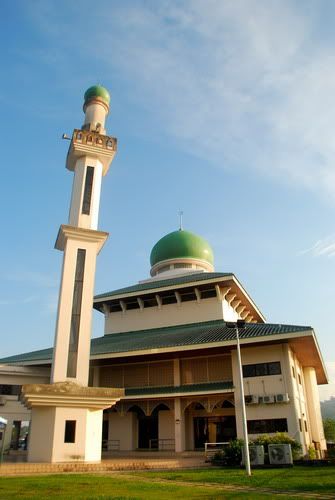 I attended a religious activity held yesterday afternoon at a Mosque in Kg Pintu Malim of Kota Batu. I was called by my dad to make a coverage for this event which is the Majlis Khatam al-Quran and the donation to the orphans of Kg Pintu Malim. The activity was organized by the Takmir Committee of Masjid Kg Pintu Malim led by Imam Awang Hj Ali Yusof Hj arshad.
The ceremony was held to glorify the fasting month of Ramadhan where religious activities were performed to seek divine blessings. A khatam al-Quran activity marked the completion of the recital of the Holy Book, which started during the early month of Ramadhan. The readers completed the recital of 30 chapters of the Quran. They also performed a tahlil and Surah Yaasin recital dedicated to the members of the Kg Pintu Malim who had passed away.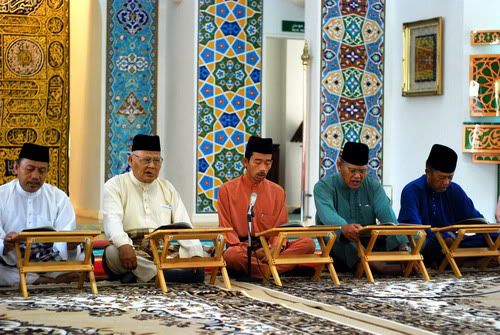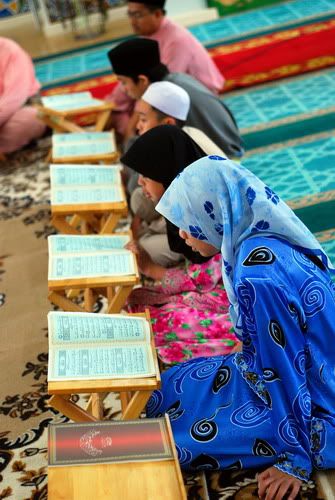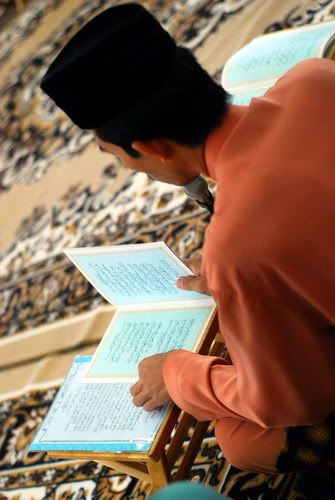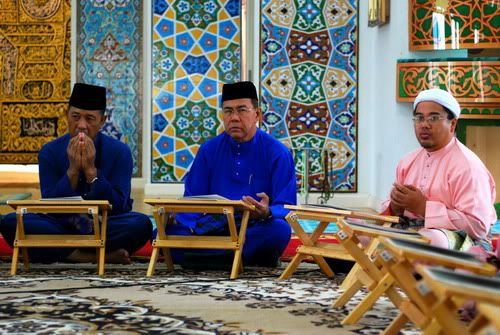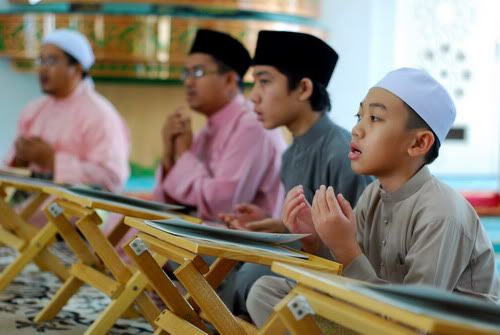 Gifts and hampers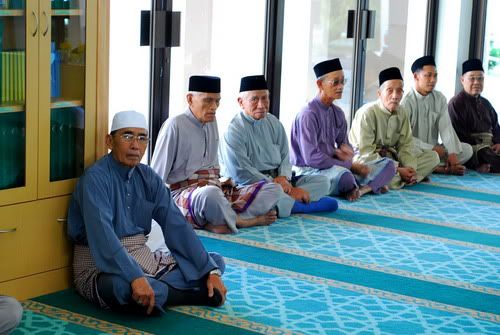 Among the guests who attended the ceremony was Pehin Orang Kaya Maharaja Kerna Dato Paduka Seri Awang Hj Yaakub who presented donations and hampers to nine village orphans so they could spend a merry Hari Raya Aidilfitri. Gifts were also given to those who have liven up the night of Ramadhan throughout the holy month with the Tadarus at the mosque.