I just love looking through old photos, and I feel like sharing them with you all, as always. (Macam Daily Brunei Resources tia jua blog ku ani, LOL) Since we're still in the middle of Shawal, I'd like to post these Hari Raya photos of the past. These were taken in 2005 when we were organizing and celebrating our first Hari Raya Aidilfitri function in The Business School. That's right, our first Raya function was held in campus. I was still in my Pre-National Diploma days back then, and my ex-seniors were still around. Sigh. I really miss all of them. Can't believe that we too have to leave the Business School and graduate very soon. Suddenly 3 years felt like a very short time.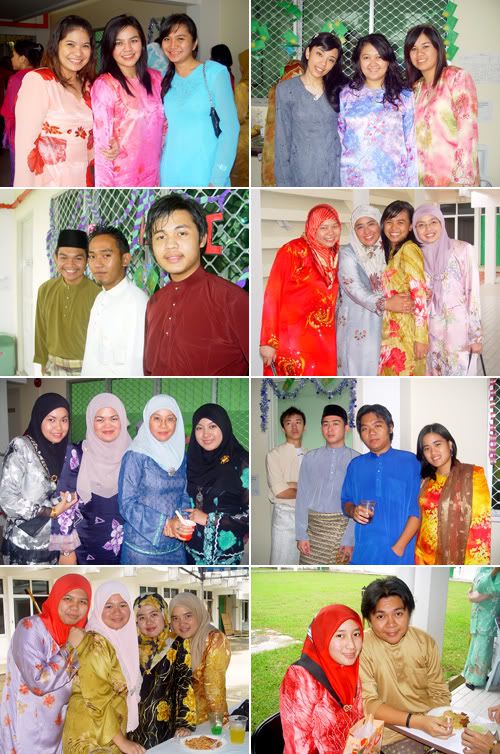 The event was mainly held in the morning session at the Lecture Theatre. Our population in campus was optimum at that time so we were less worried about the space and seating in the LT. As far as I could remember, there were some dancing and singing (I choreographed a special raya sketch for that day). I was elected to be the Emcee for the morning event along with my good friend Wazzie.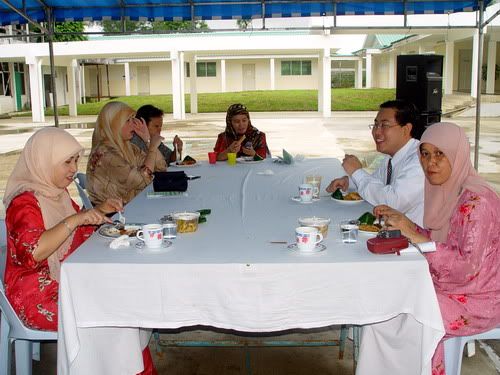 The Tutors Table
Camps were set up outside the assembly area for the tutors to enjoy the buffet prepared on the table. Each classes have their own tables set outside the incubator hallways with each and everyone's contribution of food and drinks. There was even a Karaoke system set up. If you look closely at the pictures, notice that Block B and Block C were still under renovation. They were completed the next year when I finally got into my first year ND, and that's exactly when we moved there from our tiny incubator classrooms.
Our incubator, PD/BNF/02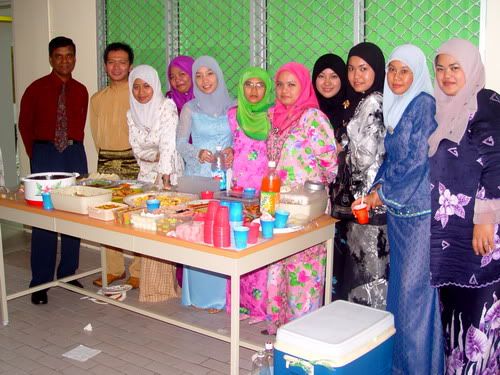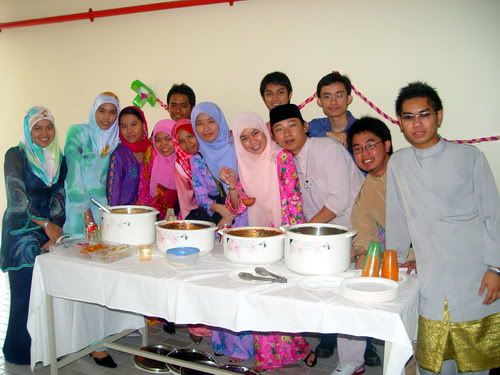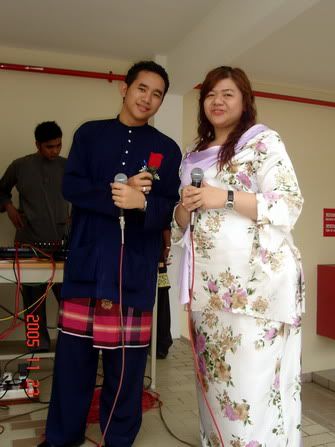 Me and Qids singing a duet 'My Endless Love'
I know I know... I was so damn kurus...