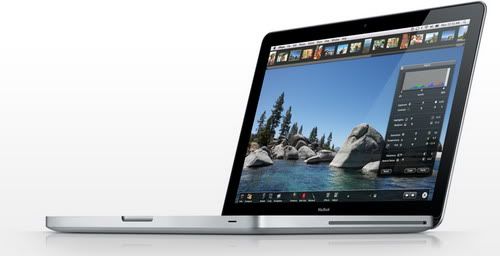 The New MacBook
Here's to the all new generation of MacBooks and MacBook Pros. Apple has redesigned the look of their notebooks and giving it an entire aluminum body. The screen is now fully covered with glass, with an entirely revamped frame similar to that of the iMacs, a standard design for current Apple Computers. They've also removed the two mouse buttons below the touch-pads of every macbooks and pros, as they've introduced a newer, much advanced technology on multi-touch. Now you can use up to 4 fingers on the large track-pads!
The biggest change is the move to include an Nvidia chipset and integrated GeForce 9400M graphics for far superior graphics on the notebooks. This is great for next-gen gaming. Everything else on the specs have also been upgraded. The new MacBook and MacBook Pro line-up is already available in stores as announced by Steve Jobs yesterday at the Apple Notebook Conference in Cupertino, California. So wait for it to arrive in Brunei, it should be pretty soon.
The New MacBook Pro. iLike!