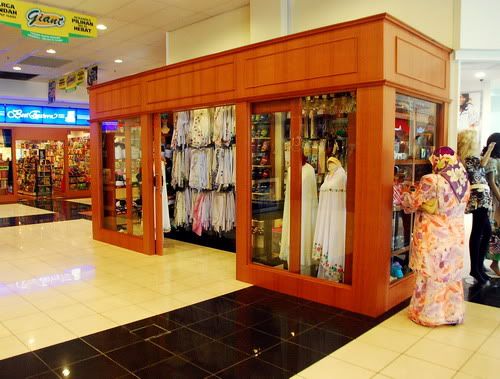 Rena (a.k.a.
shorteyelashes
) introduced me to her booth,
Adran Boutique
, as we were having our lunch at GIANT today. Located just opposite of Soto Rindu restaurant and not far from the Best Eastern bookstore, the booth sells garments, slippers, tudong, telekong, accessories and a variety of wears which are perfect for the upcoming Aidilfitri festivities. The prices are pretty attractive too. As the festive months are approaching fast, why not feast your eyes on what
Adran Boutique
has to offer and make a pre-raya purchase?