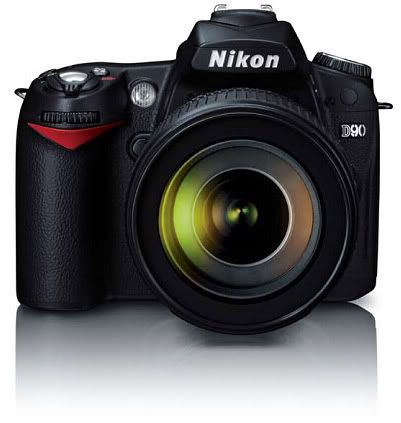 The Nikon D80 finally gets an upgrade. After years of waiting, the
Nikon D90
is here! I was so thrilled to hear this news. Thanks to
cybercanon
for the tip of info this morning. This new model was announced yesterday after much speculation, and it will be released on the market on this coming September 19.
New features on the D90:
12.3 megapixels,


Expeed

image processing engine,
Live View and Dust Removal System (FINALLY!!!),
a bigger screen (as the D3),
face detection (able to "render up to five faces with newfound sharpness"),
a maximum ISO of 6400,
a DX sized (ie. non full-frame) CMOS sensor
4.5 fps shooting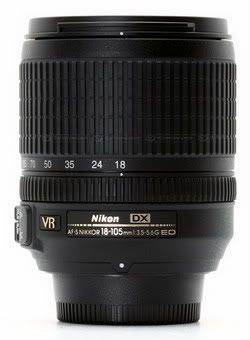 The Nikon D90 comes with this newly announced

Nikkor AF-S DX

18-105mm f/3.5-5.6G ED VR

kit lens. Sweet!
But what really got me so excited to hear is this; a huge milestone of the D90 is that it is
the world's first dSLR to offer video recording
, and we're talking Hi-Def quality here (with a solid mono audio capture). We're seeing the merging of high quality still and video pictures into the same camera. This is indeed the future of dSLR, and its going to be a powerful tool. Imagine recording video with added drama on different lenses; wide lens, zoom lens, fixed lens, fisheye etc. Talk about versatility!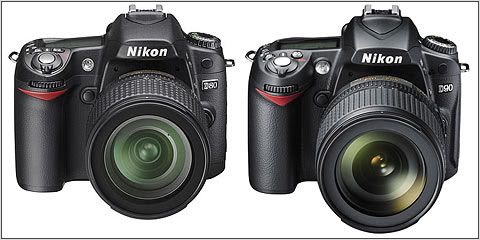 A side by side comparison of the D80 and the D90. They both look almost identical but the D90 sports far more richer features!
For now I'm just gonna stick around with my Nikon D80 because it's only 4 months old and for an advanced entry-level, it works fine for me. Nevertheless, the D90 is still breathtaking. Check out these stunning results from this new dSLR. This is exactly why I love a Nikon so much; vibrant colors, smarter / precise auto-focusing (especially in darker situations) and the shutter release doesn't sound like a cricket.
(jangan marah fellow havoc bloggers)
Rich color and low noise at high ISO sensitivity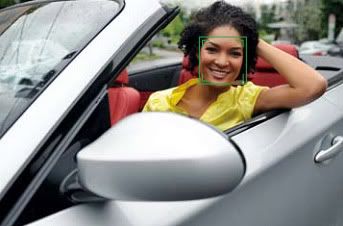 Face Priority Autofocus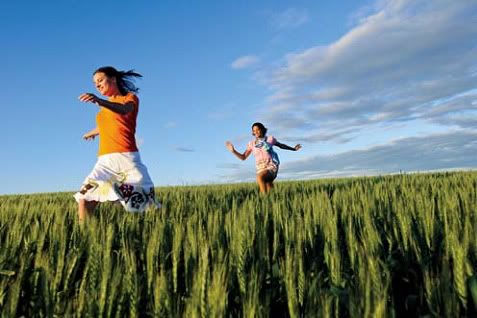 Auto white balance for faithful colors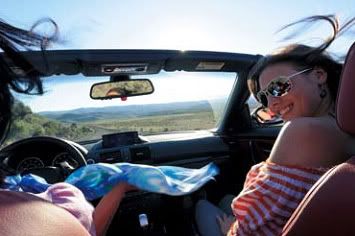 3D Color Matrix Metering II delivers consistently well-balanced exposures
Trust a Nikon