Mr Kavid (Nikon Malaysia) talking about all things Nikon
Thank goodness I've finished work early this afternoon to make it in time for the Nikon talk and roadshow at Hua Ho Manggis Mall. Apparently Hua Ho invited representatives from Nikon Malaysia to conduct a short introductory talk about the Nikon brand. Hmmm, is Hua Ho a dedicated fan of Nikon?? Anyway, it was a one hour talk mostly on the basics, pretty much everything I already know, but I've managed to inquire regarding after-sales services, particularly in the event of a dead shutter release. But one question still remains and left unanswered; when are we gonna have our own Nikon Service Centre in Brunei??? Will somebody please bring it down here already!
But the real highlight is what's on display at the ground floor of Manggis Mall. Yes, the mighty D3 is being showcased and for the first time in my life I got to try it out and get the feel of its super-ergonomic grip. All I can say is WOW! Price tag? B$6xxx. *gulp* If I got one of these at home I'd probably be taking photography full time for the rest of my life.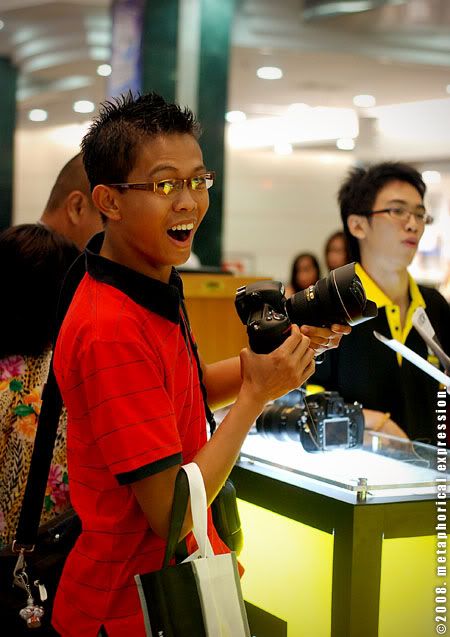 Holding the D3 is like a dream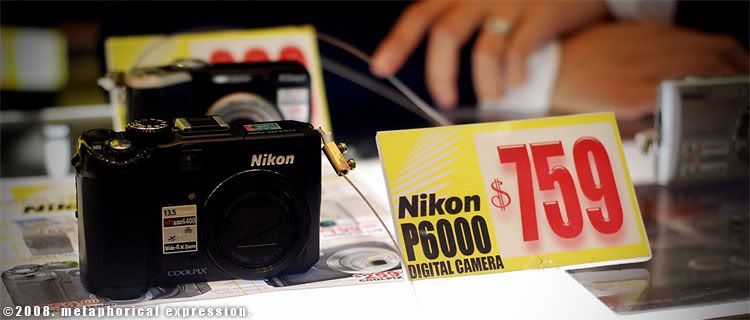 The P6000 also happens to be a fine digital compact camera, and its the latest from Nikon. Highly durable with the built of an SLR body, but lightweight and convenient, perfect as a second body. There's a hot-shoe mount on its top for an external Nikon flash that could fit even the giant SB-900! If I'd ever planned on getting a compact digital camera sometime in the future, I would consider this one.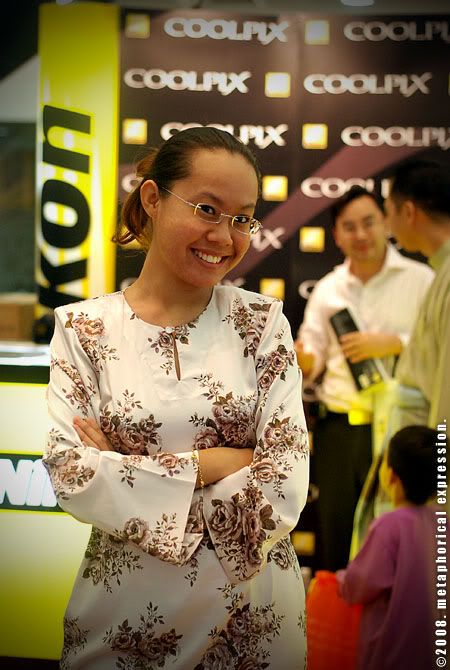 The next top Nikon model perhaps?