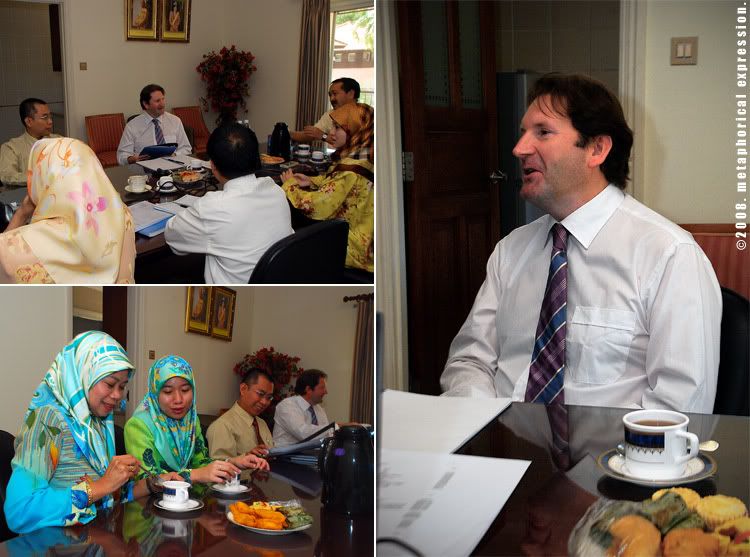 Stephen: "I recognized that face!"
Hiero: "Yeah, 'cept that I gained a lot of weight since we last met."
Stephen: "Welcome to the club!"
Yesterday, Our moderator from Australia Mr Stephen Allen, along with an entourage from The Business School, paid a visit to our workplace where we are currently attached. I thought he would not recognize me but surprisingly he did. After all, we've met each and every year since the Pre-national days back in 2005. I've always been known to him as the IT guy of The Business School, as refered to by Ms Eton (I remembered trying to fix his laptop). Stephen had a really great time at our meeting room yesterday morning as we discussed on our welfare and what we have contributed to the company for the past 5 months. It's really great to see our moderator once again, and to think that this is gonna be the last time I'll ever get to see him before we finally graduate early next year.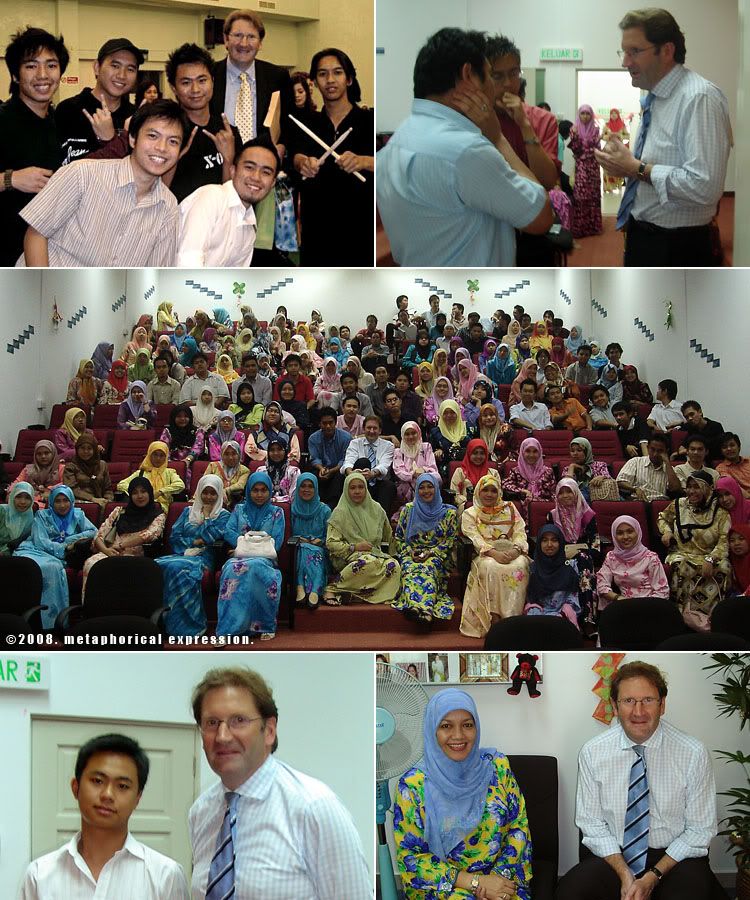 The jolly good ol' days
with our moderator