HAPPY NEW YEAR, READERS! Hope you all had a blast during the countdown last night. Well, I didn't, coz I'm still bummed from my corrupted external hard disk. Losing 300GB worth of data isn't something that you wanna celebrate for new year's eve. My HD is currently in recovery mode using a special recovery software which has been a really sloooooooowww process and I've yet to recover my important documents.

Nevertheless, I should move on despite this tragedy. At least after this I'd have a fresh new start for the year with a reformatted 300GB hard disk. Anyway, its the time of the year for my 'Looking Back' post. I really enjoy writing this every year, and now here's a quick recap of my life in 2008.

First off, 2008 has been one heck of a crazy year. Its not really bad, but its not all too good either, but crazy! At the age of 25, I've been trying to live my life to the fullest. I think my long-term goals have been met, which is my education. I was in my final year in The Business School, sitting for my nerve-wrecking final exams and got through it with flying colors. 3 years in The Business School sure feels like a long time, I forgot how my life was before I even got there.

Things have been going very well as of late, unlike the past 2-3 years, financially speaking. The 6-month industrial attachment at Armada Properties (which I'm grateful for) had somewhat helped me with that transition. My attachment there has been a fulfilling one and it was nice to be back in working mode after 3 years in class. However, I'm already missing school life. In fact, I still have a long way to go, or perhaps, half-way there. Graduation is just a few months away and I need to revise my plan for the next phase. That HND course in ITB is first on my checklist.

What else is there to talk about? Family? They're all doin' great. Health? maintained. Friends? My network is growing. Love life? I'm still single and available. New look? just growing my hair. Vehicle? Still driving my old Nissan. iPod? Still good as new. Clearly I'm just going with the flow. I'm determined to get there. I just need to be more patient, and enjoy what I have now. Even though I'm left behind by my old friends by 4 years, a set back that has become a motivational drive for me to get back on track, I know that in the end, age is just a number and what really differentiates between me and everyone is in here *taps forehead*.

Last night I had a fortune cookie and the note says 'Success doesn't come to you. You go for it.'

Finally, I'm very happy to say that my resolutions for 2008 have been fulfilled. Well, not entirely. What I wanted to achieve for last year, being my highest priority, was to discover my true potential, harness it and benefit from it. Indeed I've discovered what I've been looking for all these years. Photography is my new-found passion. Although I've been shooting for the past decade, it is only up to this year that I've began to learn the true fundamentals of photography. Add to that the use of graphic design software, blogging, and basic marketing skills which I've learned from my 3 years studying in the Business School, these are tools that really helps with my work flow.

I guess this is where I belong. I'm not a trendsetter or a cult-follower. It's true that owning a dSLR has become a trend these days because they're getting more affordable over the course of time. But there is a thin line between owning a dSLR and Photography. I'm not following this trend, I'm learning the heart and soul of photography. I see people come and go; got themselves a brand new entry-level dSLR and sell 'em off the next few months coz they either just didn't have the time for it or lost interest (even their photoblogs were no longer updated). Well I'm not gonna say much about the trend epidemic that's been going on in the country, though it did turned me off whenever people think that I'm following the trend, despite the fact that I've wanted to get a digital SLR for years since the time when those things cost a kidney. I wanted to be a photographer, not a gadget hobbyist.

I got my first digital SLR in May, and it was one of the happiest moment of my life, to finally be able to get one after all this years, a Nikon D80. I believed I've made the right choice. The rest is history.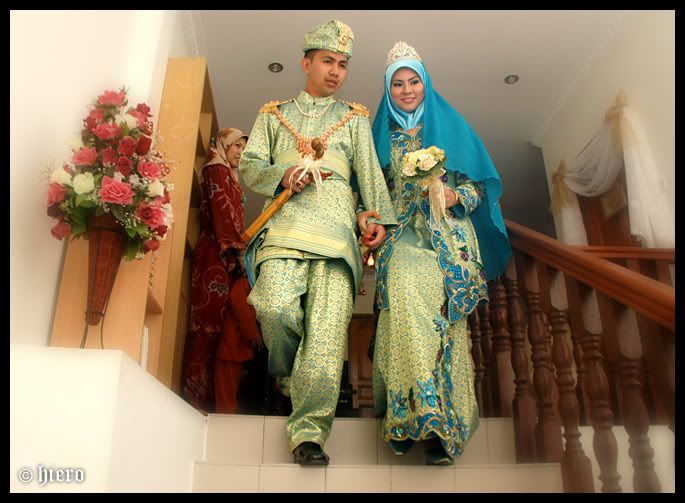 This is what I've started doing, and I intend to do this long term. Wedding photography is a big business here, but is also a war zone for most photographers. A battlefield, where only the best survives. Nevertheless, I'm still very new in this field, and there's just so much to learn if I wanted to enter this arena. As what a senior photographer once said to me, "we all had to start somewhere".
I don't consider myself a professional photographer, nor do I consider myself as an amateur. With very limited gear and only less than a year experience gained, there's still much more to work on, e.g. technique, post-processing, equipment, portfolio, networking. But to me, all this is an investment, and I wish to reap the rewards out of it. I've always dreamt of earning something from what I'm good at and this could be one of 'em. Its a start.
I guess that literally describes my resolution for 2009. It has been a smooth transition. I've discovered my potential in 2008, and now I'm gonna fully harness it and earn from it in 2009. Its gonna be a more challenging year this time but I'm just gonna enjoy the ride.