Gambar ini adalah sekadar hiasan sahaja. Hak milik tercipta. Dilarang menduplikasi.
It's a tough world we live in. Age and O levels are still the factors in our nation when deciding to further our studies, despite the efforts some of us have made which, in foreign standards, are considered eligible for it. For most of my generation, these factors have become obstacles at this stage of life. It's quite a challenge for some, but also a waste of resources when we think about it.
Everybody deserves a second chance. A person who have struggled years of hardship and only managed to get back up again can be no different than the child prodigy. If they reject the next person who have successfully achieved outstanding results despite not qualifying the other criterias such as age (I mean, c'mon, seriously, what's up with that?), then they could've made a very big mistake. One decision can make a big change. What if that person could one day change the world if he had not been rejected?
I speak on behalf of these people like myself who have fallen before but managed to stand up again at this very day. Everybody deserves a second chance, and these people speak for themselves. Despite factors which have become obstacles that gets in their way, its the burning desire, drive and motivation to study which still exist in them that keeps them going. If these people, despite age, wishes to study, why stop them? Is education an investment or a cost in the future development of our nation?
Yes its true that we have to raise the bar in our education standards over the course of time in order to meet our vision 2035, but what about the responsibilities of fulfilling the promises of our late monarch, the architect of Modern Brunei? He envisioned that all, and I mean ALL of us in this nation deserve to live better and prosperous lives. As in the case, I am fighting for my future as its my rights. Its everyone's rights and everyone should stand and fight for it.
So let my experience be a lesson to all, especially to the teenagers who are currently enjoying the freedom given to you. We are living in difficult times. While you still have that freedom you think you deserve, do not take things simply for granted. We should be thankful that we are given education at no cost, so don't waste that chance and blew it. Opportunities are wide open at the early age. Don't end up with life full of regrets like the rest of us who could've done better when we had those chances.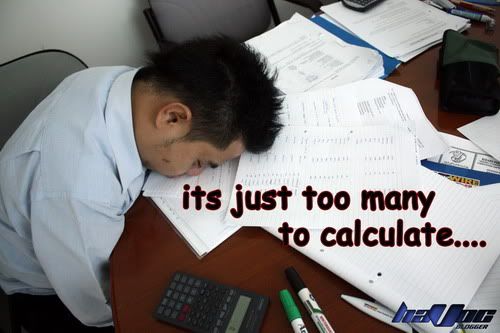 One of the lucky few who have survived the education depression