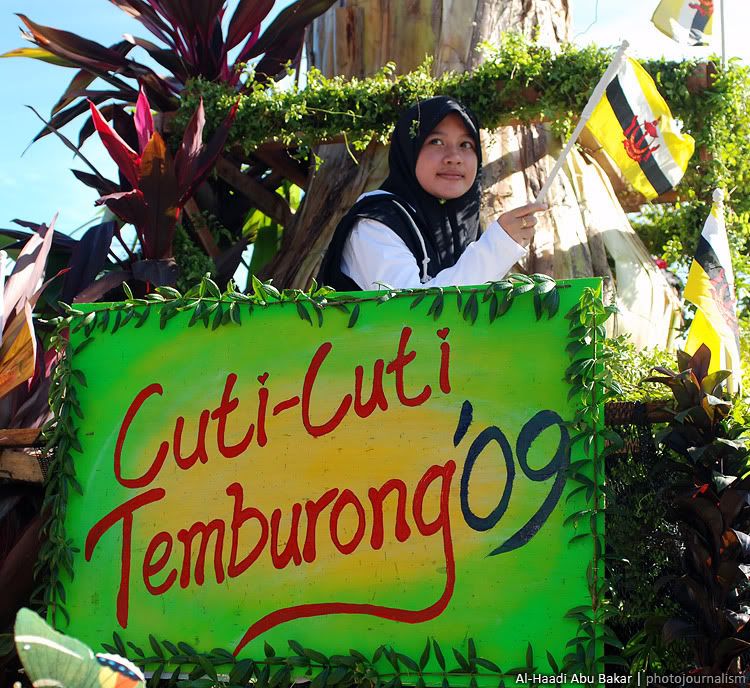 CITIZENS from Temburong District cheered enthusiastically as they witness for the first time, a float procession held in the streets of Pekan Bangar.
Organised by the Mukim Bangar Consultative Council, the Floral Carnival Parade was one of the programmes under the "Cuti-Cuti Temburong 2009", a four-week long holiday programme organised by the Temburong District Office that highlighted the cultural attractions of the district and aimed at attracting both domestic and foreign tourists.
People of all ages turned up as early as 8am to witness the floats procession which was held outside the Kompleks Utama Bumiputera in Pekan Bangar.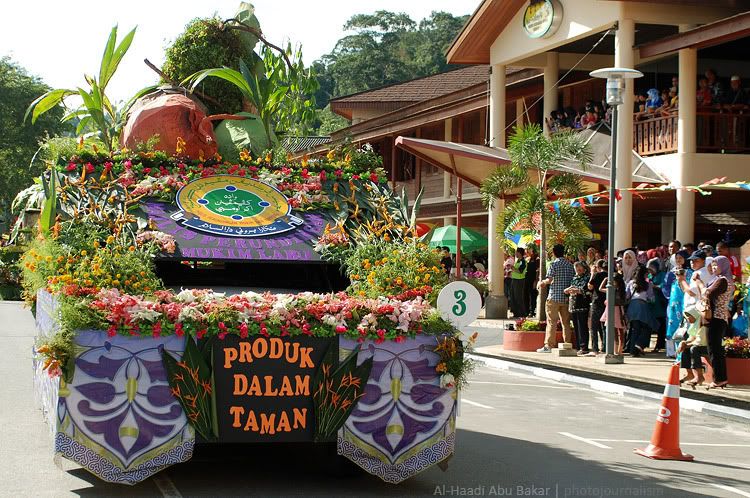 A total of six floats took part in the parade, of which five were from the densely populated Mukims in Temburong District: Mukim Bangar, Mukim Amo, Mukim Labu, Mukim Bokok and Mukim Batu Apoi, and one other float by the Temburong District Office.
The chairperson of the parade, Hamdan Hj Besar, who is also the Penghulu of Mukim Bangar said that the theme for the float procession was primarily on floral, to highlight the rich and colourful flowers in Temburong with the inclusion of "One Product One Village", where each mukim showcased their respective products designed on their floats.
He said that it was to coincide with the "Cuti-Cuti Temburong 2009" programme.
In addition, float participants were also entitled to compete for the best overall design.
The winning float was by Mukim Bokok which featured various plants and flowers unique to Mukim Bokok that were decorated around the vehicle, with the slogan "Cuti-Cuti Temburong" branded on its sides, a giant Sumpoi-Sumpoi plant crowned on top the float, and a mini-fountain nestled at its back.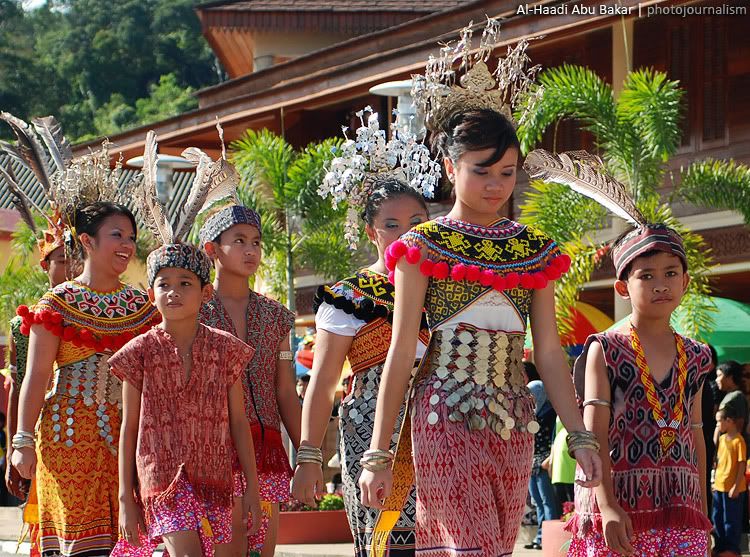 The procession also saw Malay, Murut and Iban participants who walked along with the procession in their respective traditional attire.
Temburong Bikers with their motorbikes decorated with flowers, Long Bicycles and beca (three-wheelers) also caught the attention of the onlookers.
Present to witness the parade was the Temburong District Officer Matusin Orang Kaya Sura Hj Tuba. Also present were Dato Gulam Jalani Khanizaman, Permanent Secretary at the Ministry of Rural Development and Entrepreneurial Development, Sabah, Iman Ali, Papar District Officer as well as delegates from Papar, who were coincidentally in the district for a three-day visit.
"The teams that took part in the procession have shown a lot of hard work and creativity in making their floats as attractive as possible with the beautiful floral theme," said a committee member.
"We have plans to organise this yearly should there be an overwhelming public response, and increase the number of float participants for the next one," he added.