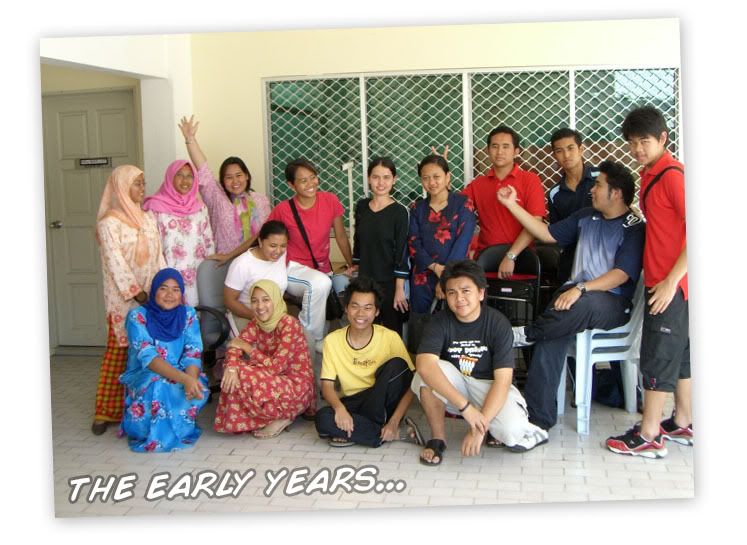 I got to see my seniors going through their graduation ceremony over the years and it has been really exciting to witness the joy in their faces during their big day. And now, it has finally come to us. The years as Students of The Business School are over, it is a time to reward ourselves for our achievements and years of dedication in the college. To think that in the early days I wanted to graduate so badly, and now I still couldn't realize the fact that the very day is finally here! 3 years sure felt short whenever I think about it.
But most importantly, aside from all the hugs and apologies each of us will go through later after the convocation wraps up, I shouldn't forget to give out appreciative thanks to those that matters to me as well. In light of this joyous event, I would like to take this opportunity to thank each and everyone who have given us all the support throughout our years in The Business & Finance / Secretarial course at The Business School, from the beginning of our enrollment in 2005 up to the end of our Industrial Attachment at the end of 2008.
First and foremost, Syukur alhamdulillah to the great almighty Allah S.W.T. for our answered prayers over the years that led to us where we are now,
Greatest thanks to our parents, to mum and dad for all their support from the very beginning till this very day,
Special thanks to all our tutors of The Business School, for all their teachings, guidance and advices. We wouldn't be who we are now without them.
to Ms Nur Sham, one of the greatest teachers I've ever known, your teachings and advice will be with us for many years.
to Ms Eton, you have given us so much opportunities for the best of us.
to mr cool Sir Fadzil, keep rockin! (hehehe)
to Sir Iswandi, so many useful insights you have shared, very much appreciated
to Ms Nelia, who never gave up giving us the motivation to strive towards success in our education

to Ms Zaiton for all the wiseful advice and generous support to make us a better person we are now
to Sir Saiful, for all the help, internal and externally
to Mr Masaaki for the statistics (sorry I've been a bad boy in class)
to Ms Pg Shikin, it's been great working with you on the Newsletter
to Ms Hazwani, who have worked so hard to get us through the attachments and job opportunities
to Ms Shikin, our group coordinator (ND/12)
to Ms Susi, who believed in all of us
To Ms Tan, your teachings in accounts has given me a boost in confidence
to Sir Habib, the coolest principal on the planet
to the rest who I have not mentioned: Ms Matul, Sir Fuji, Ms Siti, Ms Liza, Ms Nuraida, Ms Sharipah, Ustaz Khairi (papa john), Ms Precy, Ms Ann, Sir Abu (bro~), and all the new tutors that I didn't get the chance to get acquainted.
To my friends:
my buddy Helmy, for helping me get through my course of life and who has given me hope
Wazzie, Qids and Tooi; getting to know all of you lead me to my enrollment in The Business School, and the lepaks at KPT
CB, for tagging along with the enrollment, at least I didn't feel alone for the first week
Hj Khairul, for your guidance and support through the years

to my seniors:
Sylvan Cade, my super senior who I'm still keeping in touch and collaborate in our common interest

Sai the legend, who has given me the opportunity to be in a band throughout my time in school
Kamal, who both of us have become bros
Jai, it's been great hanging out with you during those stressful times
Syimah, for helping me with the accountings
Yamin, Shaari and gsyuk, the role models
Adib, for all the late night chills and jamming moments
to all my classmates of ND/BNF/12, who we've spent 2 years together in that one classroom,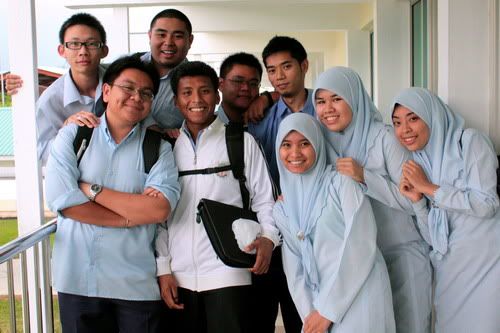 to the rest of my friends of ND/11, ND/13 and the Secretarials, who we strived together from the beginning till the end:
Ain and Fizzy, the ones who I could always count on the most
Rena, for leading us through our success and survival
Pengky, for livening up the PD days
my cousin Dee who has annoyed me for years, it has been fun and exciting really, what would I do without you eh?
the Havoc Photogs Marriz and Cybercanon, it was there in The Business School where our passion in photography was born and cultivated
my fellow team members of Aura, it's been fun working with you guys
Essa for all the crazy unforgettable times
Ezam, Akee and Ili, though they won't be joining us, there have been things that I've been grateful to them
to Edi Farhan for giving me a heads up during my brief jobless times,
to all my juniors after me, getting to know you all has been a delightful experience,
and to all my friends who i've known externally throughout my time in the Business School, thank you ever so much for everything!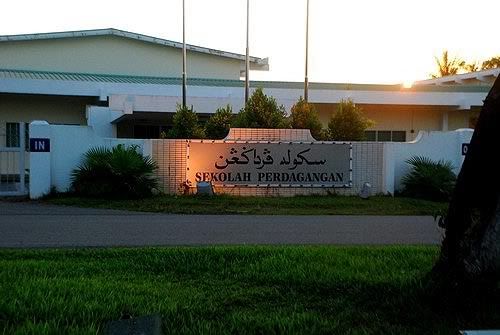 Farewell Business School, till we meet again.