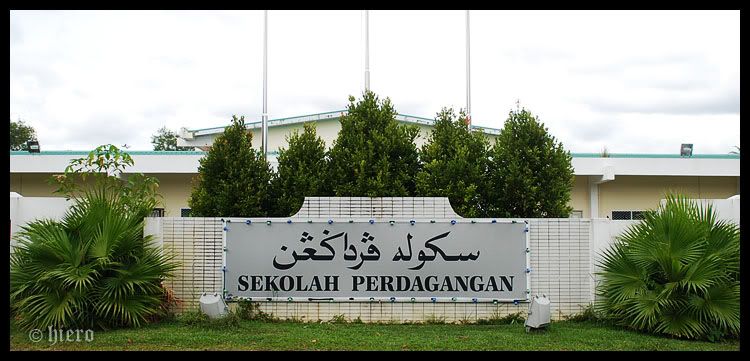 My, how the campus has changed...
It's that time of the year again as The Business School organizes the consultation session for interested applicants for the 2009 intake. The programme was held yesterday and will continue tomorrow. So for those interested to apply, do come to The Business School in Gadong anytime of the day tomorrow. I'm sure most of you know where our school is located by now. I mean, back in the day when I started the course, not many actually knew where 'The Business School' was and I had to draw a map for them when enquired.
So for anyone particularly the students who have just completed their O levels are interested to further their studies through the diploma courses in Business & Finance as well as Secretarial Studies, now's your chance. Bring your results and head over to our campus tomorrow. Don't worry, the tutors won't bite. Hehehe.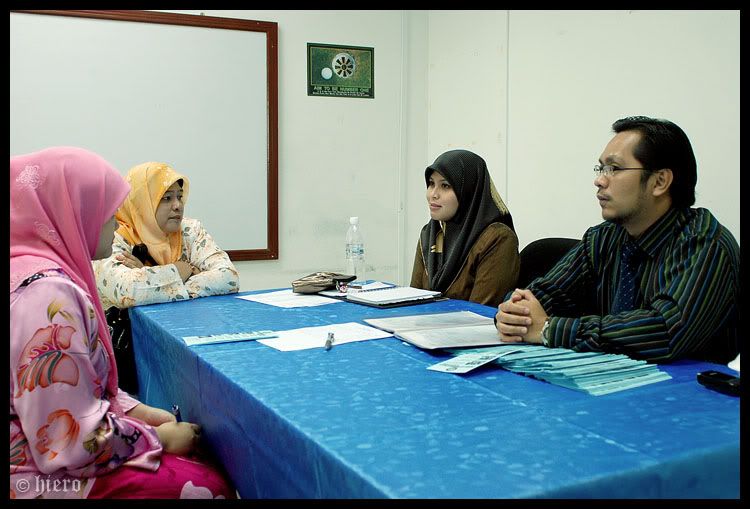 Cikgu Fadzillah and Cikgu Ummi giving a consultation
to an interested applicant.
This is where it all began, exactly where I started 4 years ago (July 2005 intake).
And if you do drop by tomorrow, you'll get a glimpse of the seniors (my juniors) conducting their Business Project activities. Just a preview of what the courses have to offer and what you'll be doing at the peak of your course. The Business Project has been a tradition ever since and we've all gone through it, experiencing the excitement and the hardship of operating a business in groups.

.... suddenly I miss Aura.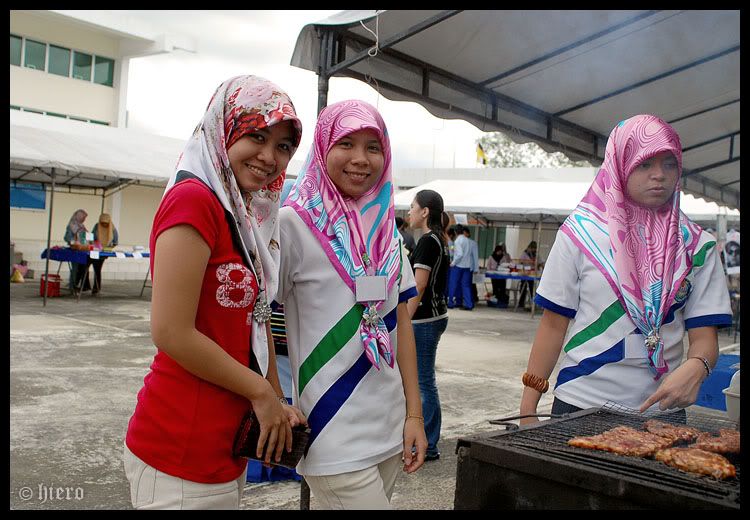 Nawi and his fantastically super-sized lamb-chops.