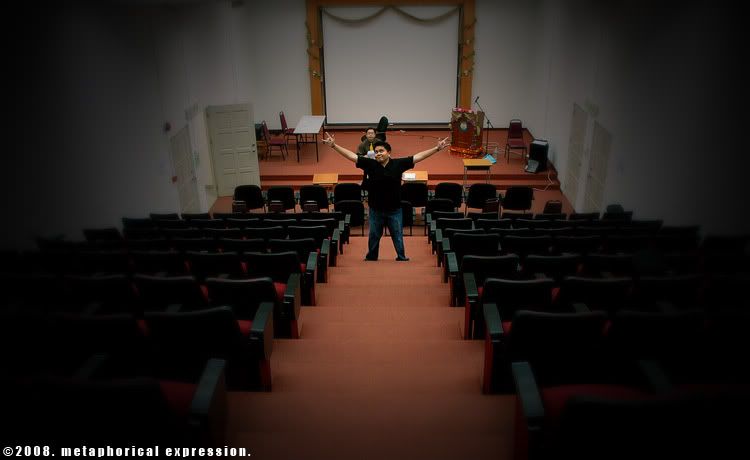 Just some random pictures of our last day to set foot in The Business School for the year 2008 before the long December holiday. These were taken last week. Apparently the Lecture Theater has a new air-conditioning system built in which is 5 times more powerful than its predecessor. Talk about nyaman and sajuk! And no more hiccups this time for sure. The only problem now is that the theater won't be able to accommodate the entire population of the campus, except for combined classes. I assume that assemblies are done outside at the compound.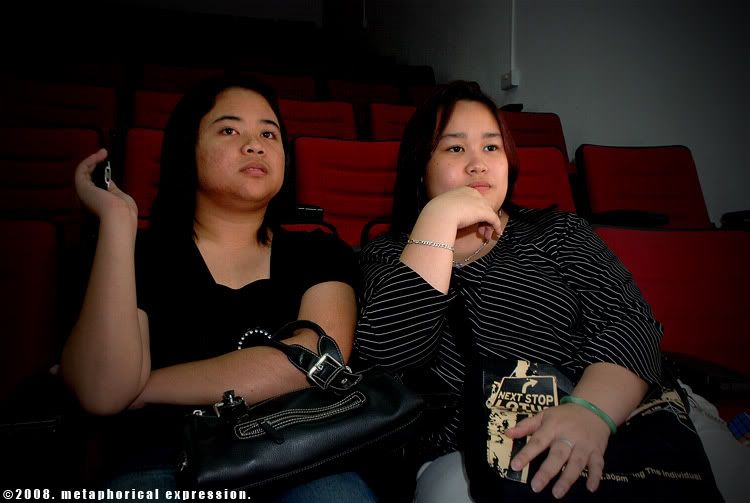 The only thing missing in the LT is popcorn.
2009 is upon us, and it'll be the last year for us as students of the Business School. Being in campus on the last day of the year sure brings great memories from the day we first got in. So much has changed in school over the years and so many new faces, but we won't forget those who have ever been with us since 2005; our seniors and beloved ex-tutors. We're wrapping up our industrial attachment this month. I'm so excited for our graduation day. I could feel it comin closer now. We're going out!!!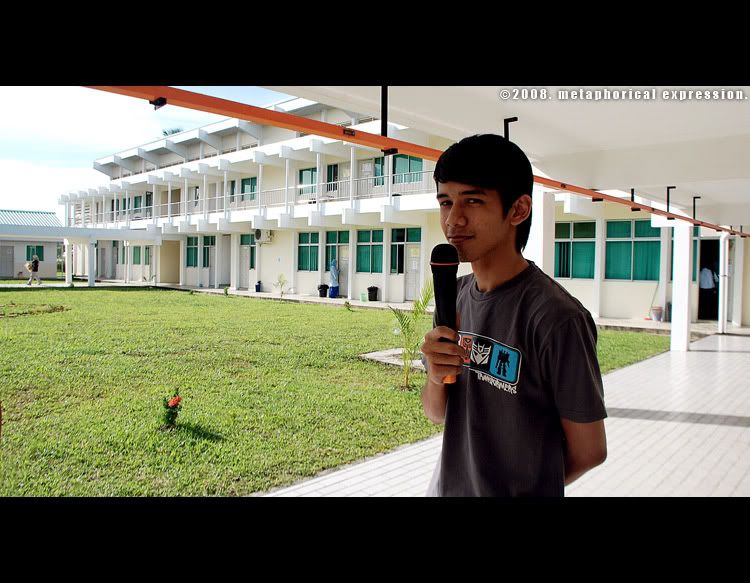 "This just in..."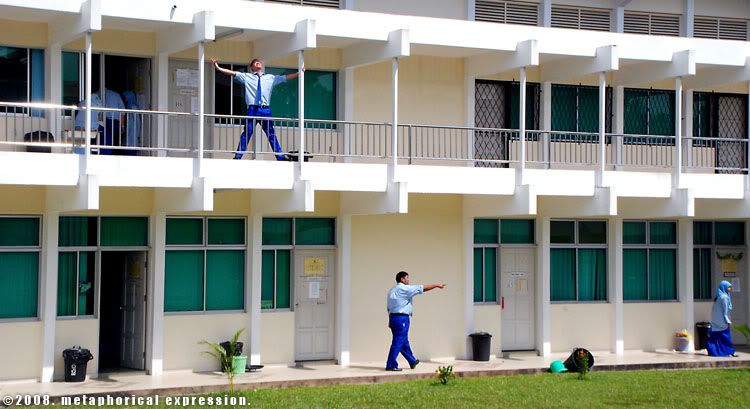 That's Akee screaming "I WANNA GET OUT OF HERE!!"