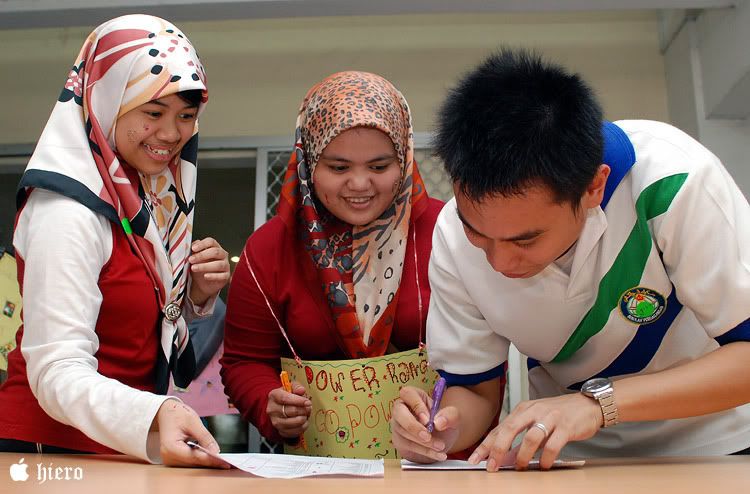 Orientation 09, The Classic Signature Hunt
The Business School has come to its fourth year this year with new students coming in to fill the vacancies left by us. After our huge graduation day a couple of months back, I thought I would never see the new faces of students enrolling this year. Fortunately, I was assigned to cover for the school's yearly orientation programme. As a fresh graduate, I had a slightly awkward feeling heading back there and felt like a stranger to them (though the current seniors still do recognize me, but I guess that's probably the last).
With the fifth intake coming in, its no surprise that familiarization and ice-breaking sessions were held on their first week. It's been a tradition for generations (in Business School years). A time to actually encourage them to open up and build the foundation of their confidence, while having a great time through it. Sure made me recall those sweet moments I've had with my fellow friends on our very first week some four years ago.
Looks like I'll be reporting on the school's activities that'll be going on for the next few months and on. It's good to be back, though no longer as the student I used to be, but as a fresh graduate with his new-found career. And I'd like to say, welcome juniors!