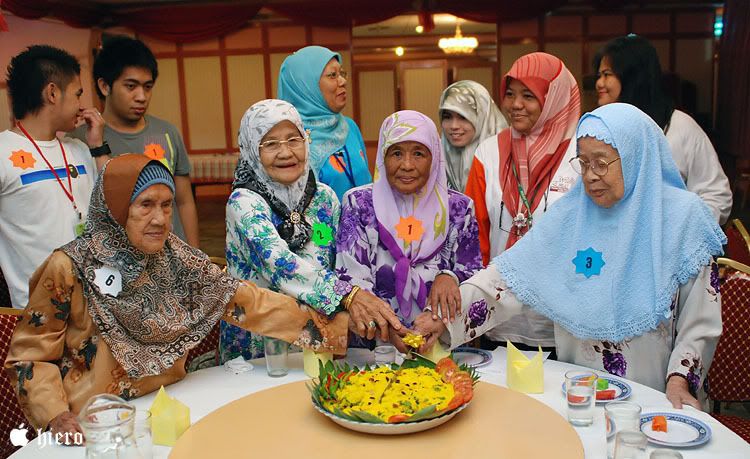 Senior citizens represent a highly precious asset who have contributed so much to the new generation today. Their contributions be it in the form of education, economy, social, culture, etc, have given so much positive impact to the global development. However, even in the rising economy and higher education achieved by today's generation, there are still senior citizens who have been abandoned and currently living on their own without the watchful eye and care from their children.
Organised by volunteers for the home-care programme with the support from the Department of Community Development (JAPEM), a Day-Out Activity with the Senior Citizens was held earlier this morning at The Stadium Restaurant in Berakas, where 4 elderly women aged between 60 and 90 were invited to participate in the fun and games.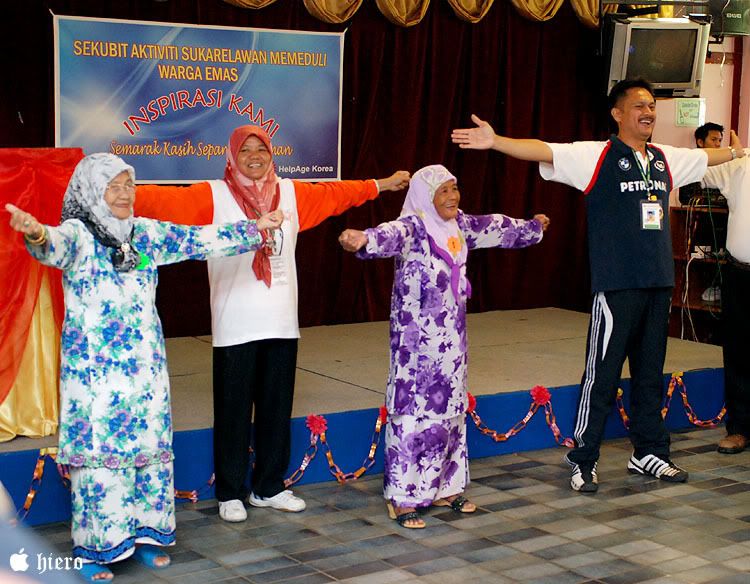 According to Hjh Norgayah Hj Dulah, a volunteer for the home-care programme, the senior citizens who attended yesterday's activity are registered under the Department of Community Development who live all by themselves with no children or immediate family to look after them.
"Our role is to support them in any way we can, such as helping them with their groceries, taking them out, keep them company and in the end, be a part of a family to them".
A full-time housewife, Hjh Norgayah took the initiative to volunteer for the home-care programme since 2006. "I enjoy doing this for a good cause, and I even encouraged my children to participate in volunteering to encourage them to learn the values of social responsibility programmes such as this."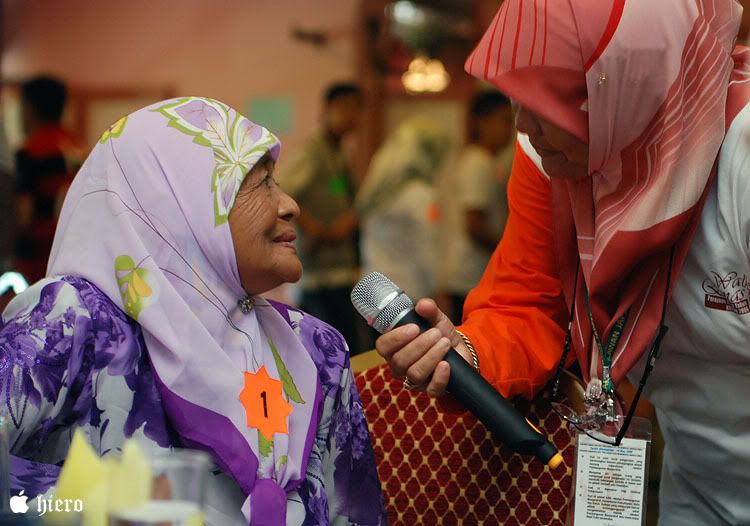 One of Hjh Norgayah's clients is Masbah Mohamad (pictured above), a 70 year old elderly from Mentiri. She was given the opportunity to share her life experience to everyone during the activity. Masbah wept into tears when recalling her children who she have not seen for many years, and she hoped to reunite with them as she missed them dearly.
Let this be a lesson to all, especially to the younger generation. Love your parents, for they have sacrificed so much for you since you were born. Don't abandon them or send them to retirement centres when they're old, that would be cruel. If only the children knew how their parents felt from such actions. Imagine if we're in their situation right now.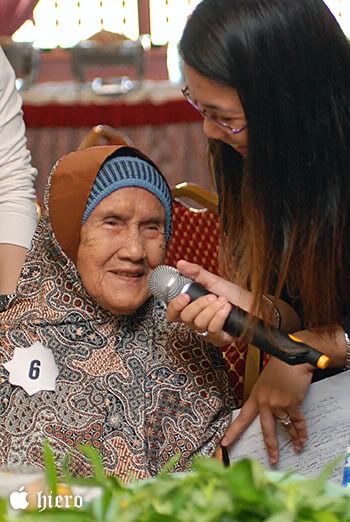 I'm saddened to hear the tragic story of the elderly this morning. These are mothers who used to take care of the children who have abandoned them. Where are their children gone? And why did they simply abandon them and left them living all alone, with no one to talk to and assist them with daily chores, particularly in their state right now?
I praise the volunteers, young and old, who have lend their hands to take care of these senior citizens. They have shown to me that even at the fast pace of modern times, there are people who still care. We sure need more people like them.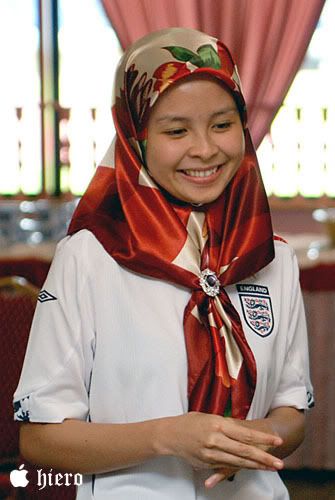 Dk Siti, one of the young volunteers for the home-care programme.