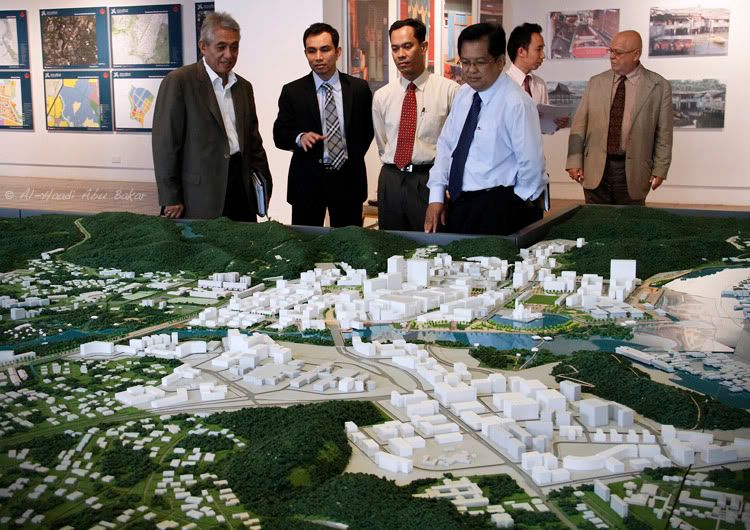 Visitors of the BSB Development Masterplan public forum looking at a model of the capital
THE Bandar Seri Begawan (BSB) Planning Information Centre opened its doors to the public for a two-day forum, where visitors were updated on the BSB Development Masterplan and shared ideas with the consultants as the masterplan is set to enter its final stages.
HOK Planning Group consultants presented their proposals and strategies for the masterplan to representatives from several government agencies and the public. A question and answer session was also held to raise any issues or concerns. Yesterday's public consultation was the second of two major consultation exercises. The outcomes will shape the masterplan for the capital city of BSB.
The public workshop continues today with discussions on different study areas of the masterplan. This will be followed by a two-week public exhibition at the centre which will be open from June 25 to July 8.
Full story
here
.